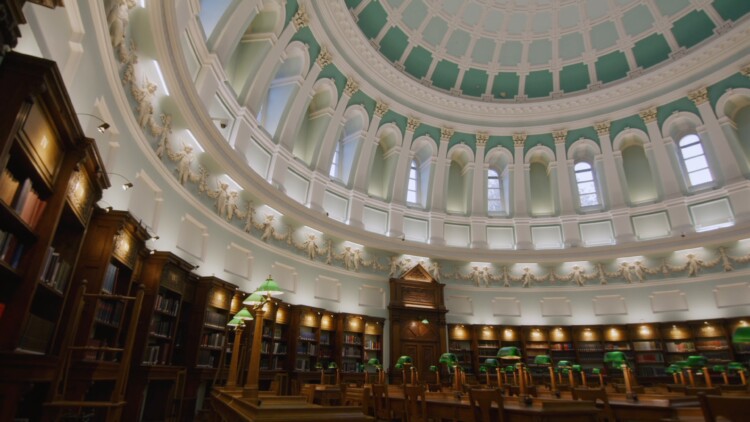 Produced for the National Library of Ireland. Our film celebrates the NLI's beautiful architecture and exquisite interiors; the NLI has been sharing Ireland's stories since 1877.
The history, heritage and richness of the institution lives on through the building and the treasures adorning the shelves.
Intended to capture the life and meaning that exists throughout the space. Building a sense of anticipation, exploration, contemplation, and the feeling that as the memory keeper of Ireland, the Library is always there for tourists, visitors, scholars and staff. It belongs to everyone, past and present.
We trace the footsteps of all the great writers and figures who have found (and continue to find) sanctuary and inspiration in the Library.
Cinematography by : Burschi Wojnar @burschill
Focus Puller : Charlie Fleetwood @charliefleetwood
Camera Assit : Paddy Griffin
Aerial Filming : Theo Jebb & Luke Leslie @theo_jebb
Musical Score : Jonathan Casey @jonathanwcasey
Produced by : Leah Leslie
Edited by : Luke Leslie
#nationallibraryofireland #ireland #nlionline #Irish #architecture #dublin #exhibition #visit #Ireland #Books #Library #readingroom #drone #aerial #inspire2 #mavic3 #djimavic #arrialexa
READ MORE